Products — business logos
Posted by Johnny Battle on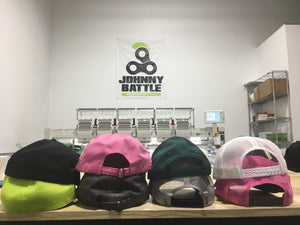 We provide multiple types of hats with a variety of closures on our website because we know everyone has their own favorite style. If you're looking at our picture, starting on the left hand side we have the fitted hat. The fitted hats have the FlexFit technology for a very comfortable fit. The hat to the right of the fitted hat is our buckle closure hat, which is perfect for threading a pony tail through because that type of closure is the least likely to snag your hair. Continuing down the line, we have our Velcro closure. These hats are...
Posted by Johnny Battle on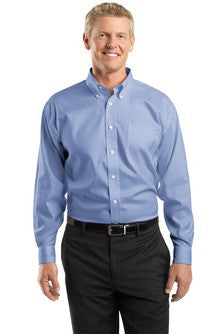 The overall impression that is made with a well-groomed employee in a formal shirt can be priceless for many businesses. There are several types of formal shirts readily available for numerous occasions. The most common formal shirt is a white shirt paired with a black tuxedo. This shirt usually has a winged collar and shirt studs, in place of buttons. This is worn to a black-tie or formal event. There are several other types of formal shirts that are suitable for everyday wear. They range in colors and styles and are commonly referred to as dress shirts. A formal shirt...