News
Posted by Johnny Battle on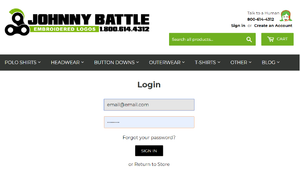 For those who don't know, you can create a profile on our Johnny Battle online store. This is great for anybody who orders from us multiple times a year! With our new customer profiles, you can reorder individual products or entire orders from the past! If you're having any trouble here's our step by step guide of how to use customer profiles: 1. In the top-right corner of our website, you have the option to sign in or create a new account. 2. You might already have an account set up, if not you will need to create a new one....
Posted by Johnny Battle on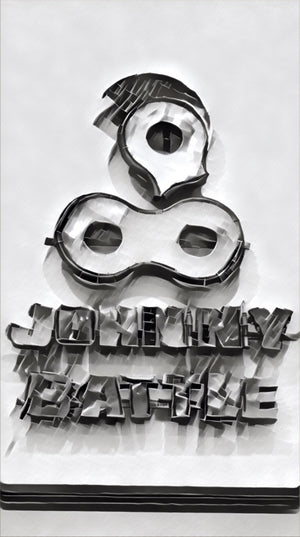 Many people are curious about who Johnny Battle is, what our logo stands for and why our products have interesting names. This blog should answer all of those questions!   Where does the name Johnny Battle come from? Johnny Battle as a brand was designed to be unique so we can easily stand out from our competitors. Johnny battle is essentially a metaphor for someone who works their ass off and always makes sure to do their best everyday. You are Johnny Battle if you and your company believe in hard work and always doing the right thing. You are...
Posted by Johnny Battle on
We starting posting blogs, because we were told that it would help with our SEO (search engine optimization) which I'm sure it does. Today I thought to myself that posting blogs could be more fun and exciting than always trying to talk about embroidery and screen printing all the time. Anyway who goes to a company's website and reads the blog post. I bet the amount of folks who do is very small. Here is my grand idea…I going to start posting some cool photos and hopefully photos you find interesting as a way to give back or offer our...
Posted by Johnny Battle on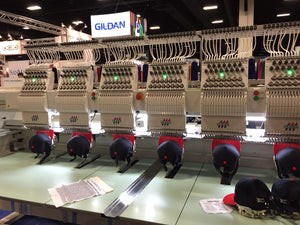 Just returned from our industry trade show in Fort Worth, Texas.  It's the place for anyone in the screen printing or embroidery business who wants to grow their business with customized business logos and apparel.  It's a four day event with classes and hours of walking the trade show floors.  The classes are very focused on the technical aspects of the business.  I was most interested in embroidery on this trip so I immersed myself in all the technical aspects of the embroidery process.   I was super excited for the business and customer service classes because that is my...